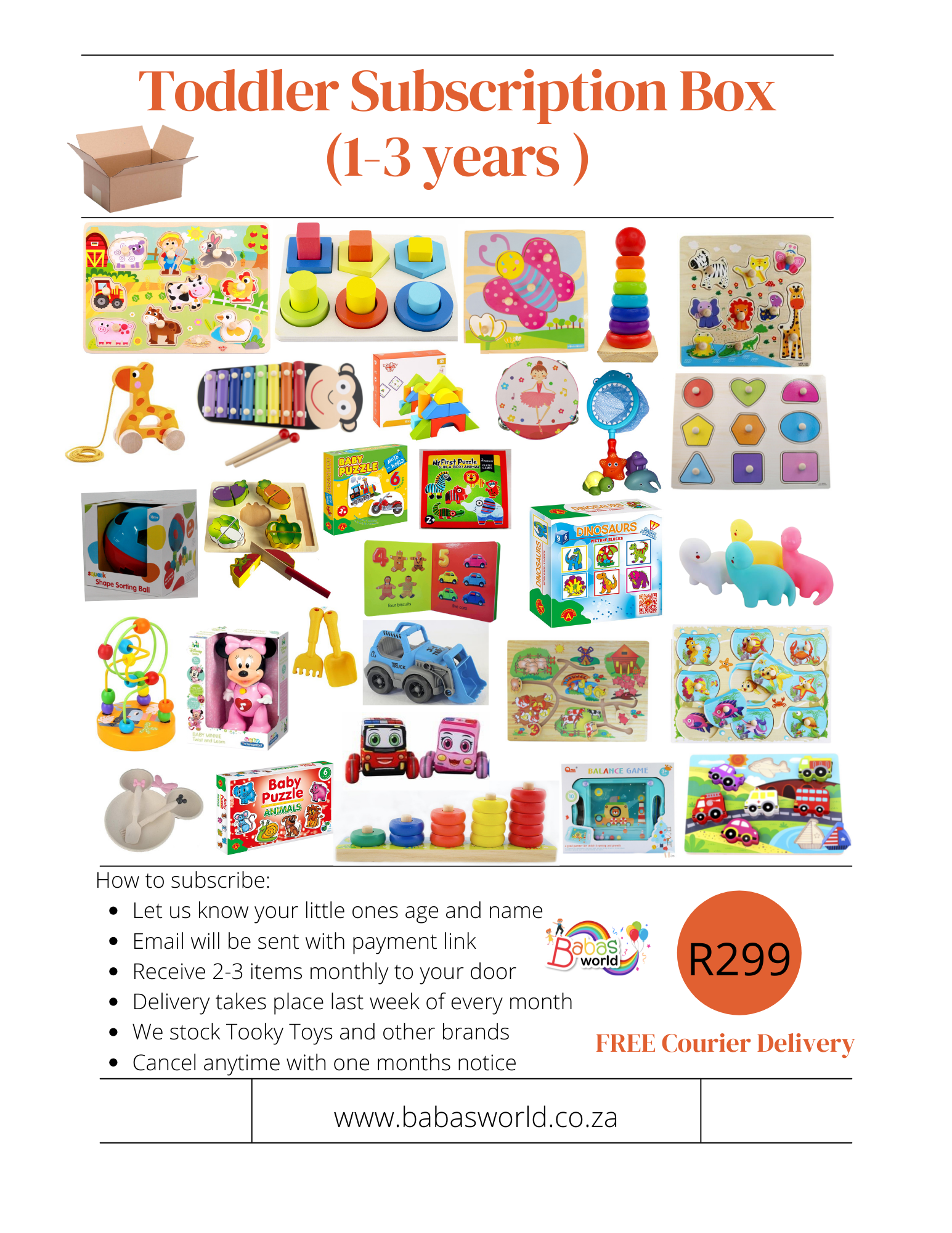 Your baby has reached a big milestone and move to Toddler.
Toddlers are little explorers who learn by doing. Play gives your child a great opportunity to develop and practice new skills at their own pace by following their unique interests
We have carefully sourced products from around the globe with expert advice. Our boxes are divided into 12-24 mnths and 24-36 months. 
We stock Tooky Toys and other brand items.
Our Toddler Boxes includes 2-3 items delivered to your door monthly.  Our boxes are fun and each month is different items. We are currently offering FREE Delivery to your door.
Our Toddler subscription boxes are R299 per month. Cancel at any time by giving one months notice by emailing carmen@babasworld.co.za
Our Toddler Boxes gets sent out on the last day of every month.
HURRY and get your toddler the best gift ever!